"Wabi-sabi XII" hand knit cowl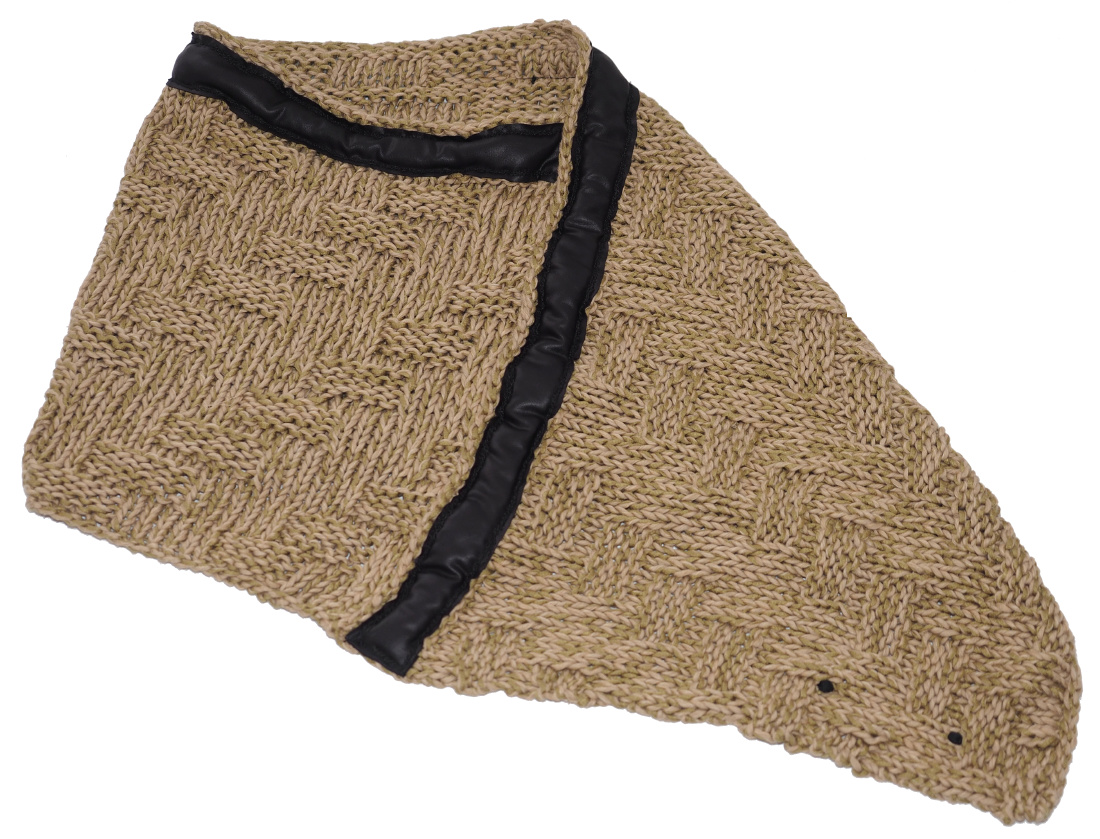 Wabi-Sabi" is the art of imperfection. It is the art of finding beauty in asymmetry, asperity, simplicity, modesty and intimacy. "Wabi-Sabi XII" hand knitted cowl is created in asymmetric shape which gives you the freedom to turn the poncho on your shoulders as you wish. Top stitched leather look tape details, in black colour, accentuate the neckline and the stitch mix.
QUALITY_ Hand knitted in multi plies, 100% cotton yarn mix, in tones of sand and lime colour.
CONTACT_ If you would like to feel the quality and try it on first, please feel free to contact us for an appointment.
‎
‎
‎
All our products are handmade, any imperfections are a peculiarity and positive quality of the treatment which make the garment unique and special. Handle with care.

WASH INSTRUCTIONS
Hand wash / Dry clean