"Wabi-sabi XIV" hand knit cowl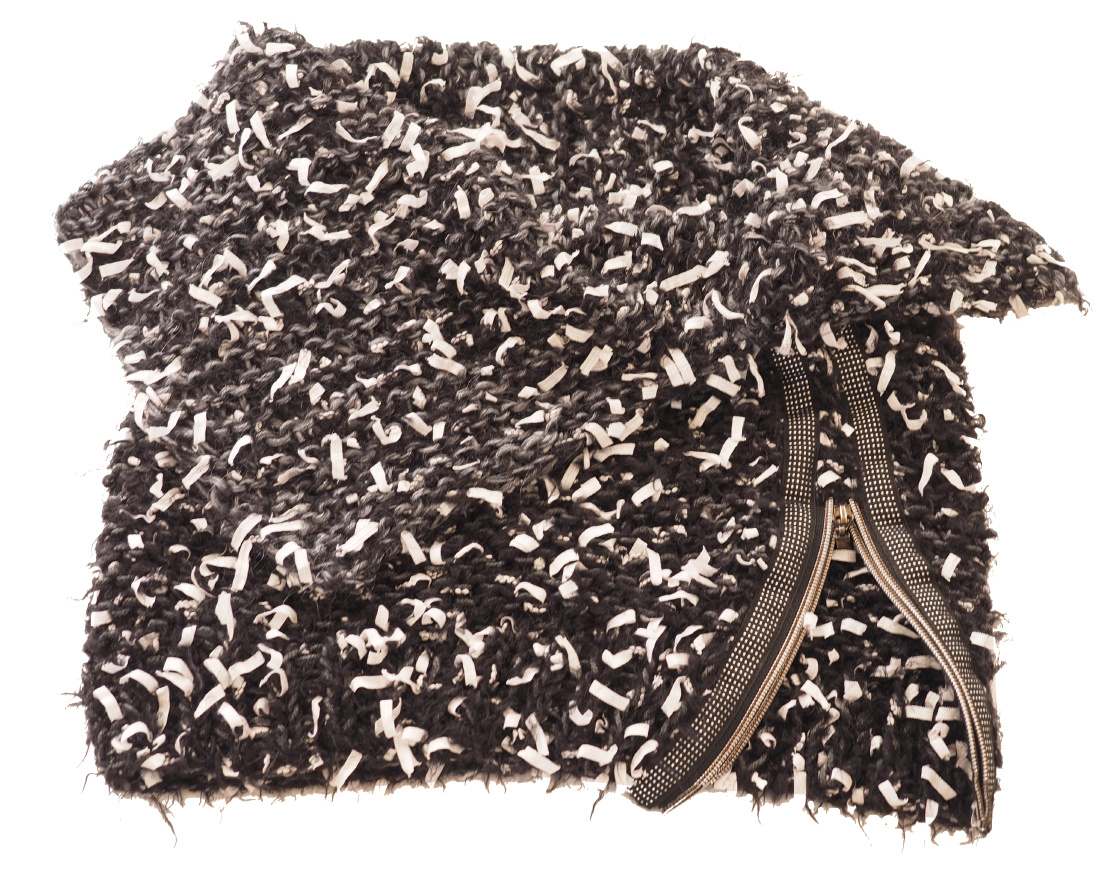 "Wabi-Sabi" is the art of imperfection. It is the art of finding beauty in asymmetry, asperity, simplicity, modesty and intimacy. "Wabi-Sabi XIV" hand knitted cowl is created in asymmetric shape which gives you the freedom to turn the poncho on your shoulders as you wish. Double layer zipper with fancy tape makes it easy to move your arms. You can use the zipper part also as collar.
QUALITY_ Hand knitted in multi plies; wool, acrylic, eyelash fur polyester mix. Multi colour; tones of black, antracite and white.
CONTACT_ If you would like to feel the quality and try it on first, please feel free to contact us for an appointment.
---
‎
‎
‎
All our products are handmade, any imperfections are a peculiarity and positive quality of the treatment which make the garment unique and special. Handle with care.

WASH INSTRUCTIONS
Hand wash / Dry clean
RECOMMENDED
"Ariadne" top

INSPIRATION

"Ariadne" is an outstanding feminine top which is inspired by a warrior armor. The word warrior represents a person who embrace a journey of self discovery in order to benefit others as well as enlighten him or…

€ 239,00

"Oigme" handknit mix sweater

QUALITY_ 12GG Viscose/polyamide in black colour. Front panel detail is hand knitted in multi plies; cotton and acrylic yarn mix in black with lurex

CONTACT_ If you would like to feel the quality and try it on first, please feel…

€ 169,00