"Wabi-sabi Alkaia" hand knit cowl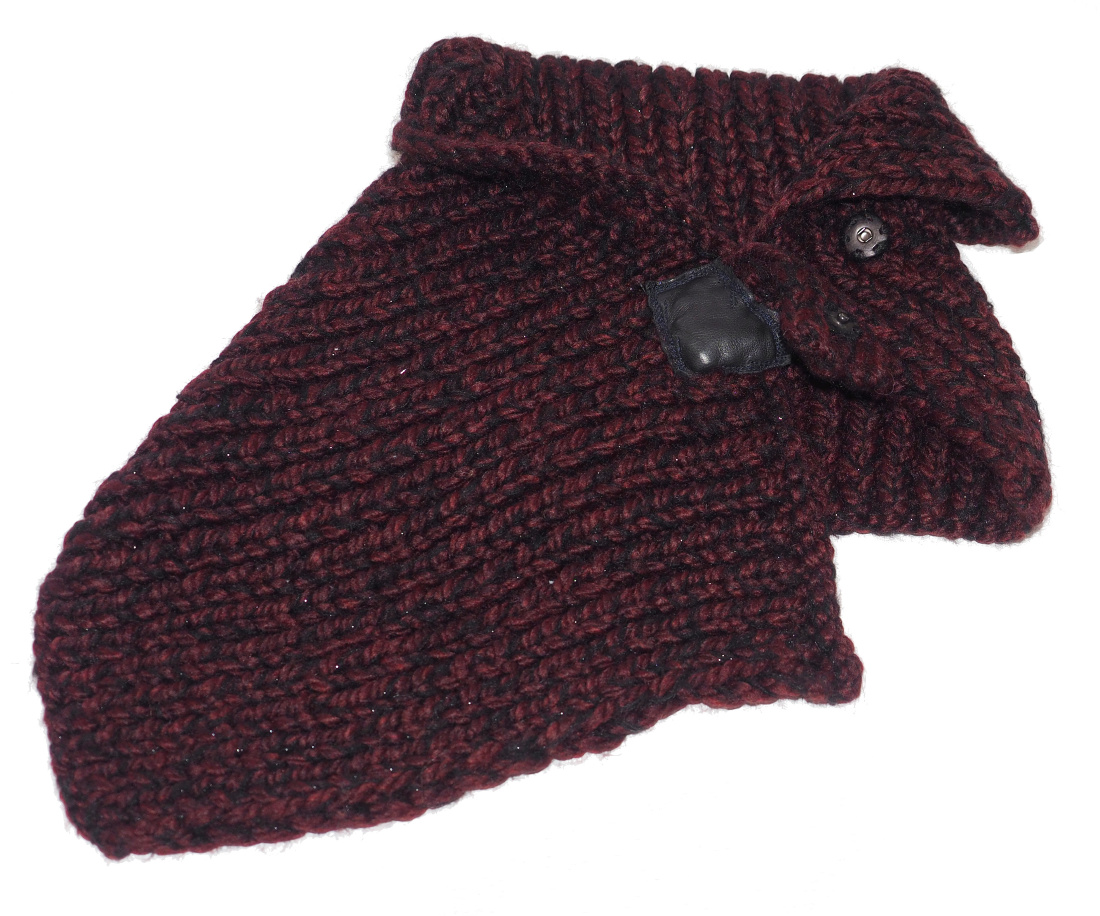 "Wabi-Sabi" is the art of imperfection. It is the art of finding beauty in asymmetry, asperity, simplicity, modesty and intimacy. "Wabi-Sabi Alkaia" hand knitted cowl is created in asymmetric shape which gives you the freedom to turn the poncho on your shoulders as you wish. Leather patch with fighter stitches accentuate the closure with press buttons. You can complete the cardigan with matching cowl "Alkaia" long cardigan.
QUALITY_ Hand knitted in multi plies; wool, mohair and acrylic mix. Multi colour; tones of bordo and black.
CONTACT_ If you would like to feel the quality and try it on first, please feel free to contact us for an appointment.
‎
‎
‎
All our products are handmade, any imperfections are a peculiarity and positive quality of the treatment which make the garment unique and special. Handle with care.

WASH INSTRUCTIONS
Hand wash / Dry clean
RECOMMENDED
" Alkaia" chunky hand knit long cardigan

"Alkaia" style has a comfortable loose fit. The double ended zipper give the extra flexibility at center front. Self yarn belt is fixed at edges with leather patches which creates the look of a coat. Extra long sleeves add a cozy

€ 389,00