"Braille V" pashmina scarf
INSPIRATION
The braille alphabet is one of the the most beautiful and fascinating alphabet. It has the less and the more. It makes the visible invisible. It is for the one who can read beyond.
"Braille IV" is a luxurious pashmina scarf with hand embroidered invisible words that are: - PEACE OF MIND -
It is possible to make same scarf with your own words. We can hand embroidery your own words.
If you want to make your words invisible please contact us.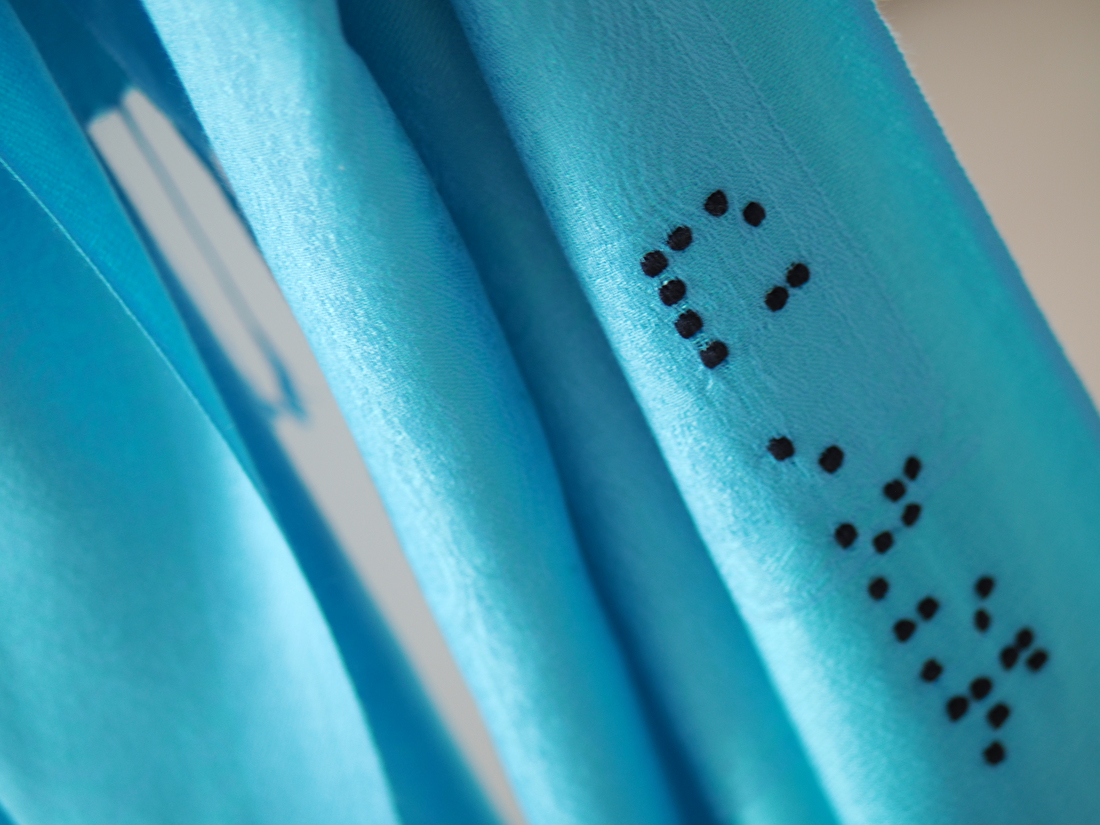 ---
DETAILS
100% pashmina in the paisley pattern.
68cm width, 192cm length.
Colour scarf : tones of blue.
Colour hand embroidery : dark blue.
If you would like to feel the quality and try it on first, please feel free to contact us for an appointment.
---
HANDMADE
All our products are handmade, any imperfections are a peculiarity and positive quality of the treatment which make the garment unique and special.
---
CARE & WASH INSTRUCTIONS
It can be both dry clean or hand wash.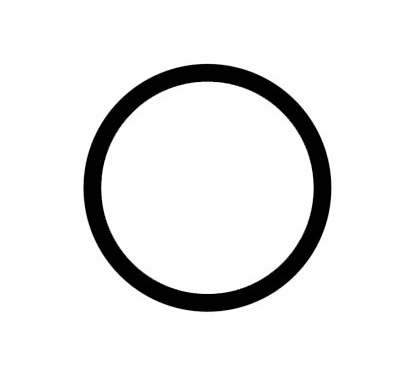 Dry clean

Hand wash only, handle with care.
Wash it by hand in luke-warm water. Soak it in soapy water for a little while, and then swish it around while gently rubbing soiled areas. Then rinse it through two or three times until there's no more soap left. As you rinse and then finish washing, you never want to wring our Pashmina. The fabric is sensitive to pressure, and rough handling, especially while wet will cause deformities in the Cashmere weave.
To Dry, spread it out on a drying rack, but make sure it's evenly spread across the rack, rather than simply hung, because hanging while wet stretches the fabric.; Another option if you don't have a rack is just to get a dry towel and let dry on the towel.
Now, your Pashmina is clean! But you'll probably notice a great deal of unsightly wrinkles populating your Pashminas surface. This is perfectly normal. Just place your precious Pashmina between two towels on medium heat and iron those wrinkles away!
For safe keeping, make sure you store your Pashmina in a way that doesn't bunch it up. Fold it neatly and either place it on a hanger of keep it on a shelf.